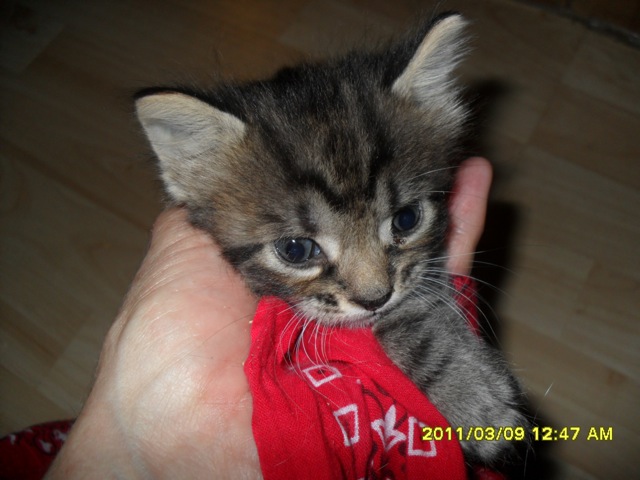 Josh recovering - We almost lost him to fleas. The bug situation this year has been horrific. He is recooperating here. After five days of meds and tender loving care he is once again thriving and chasing his mom around.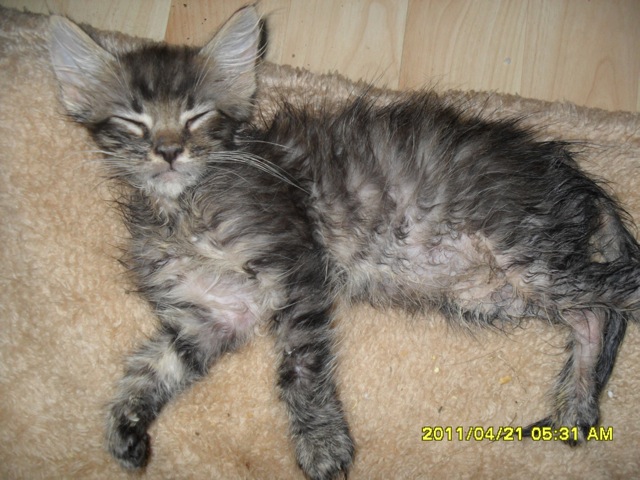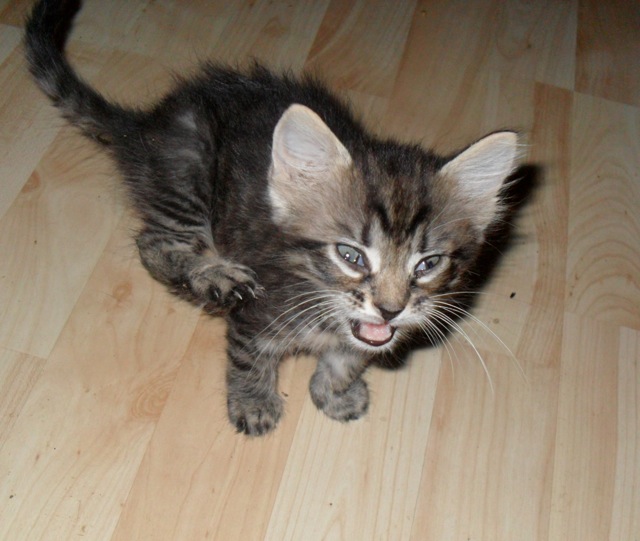 Before the flea invasion. He looks normal but is eight weeks old here and shows no sign of appropriate size for his age.
Mom and baby doing fine as it seemed anyway. I did everything right but situations change as the environment changes year to year. Every kitten and cat are unique. We fight the odds which each new arrival. They get the best of care as if they were one of our own.